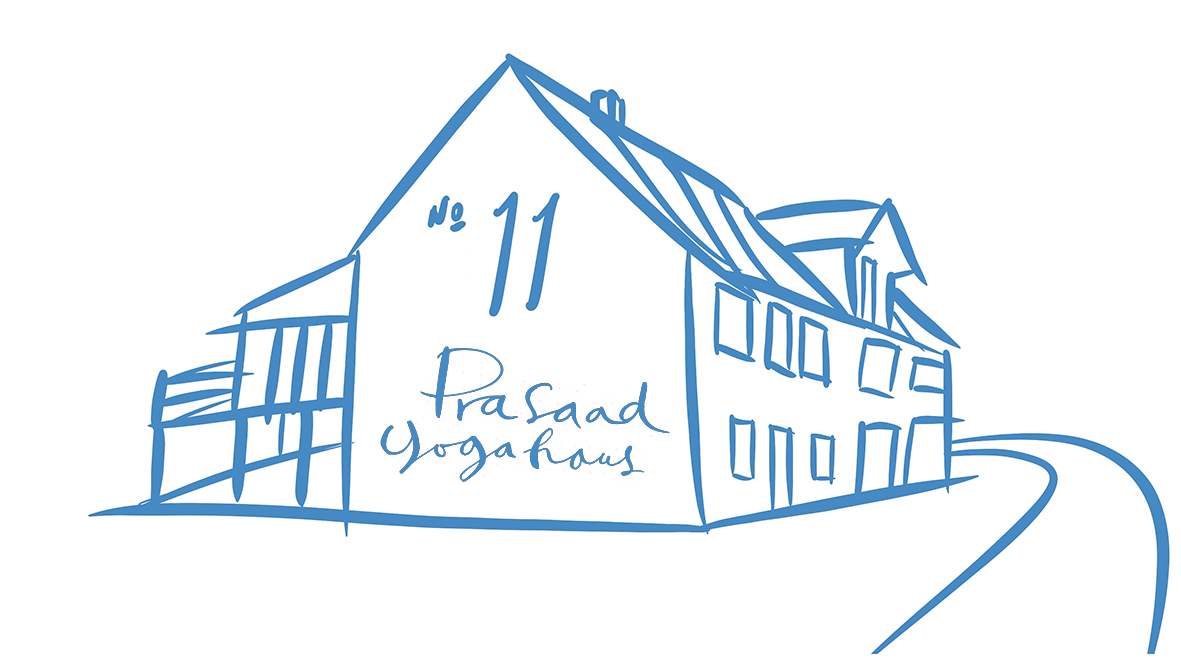 About Yogahouse Prasaad 
Yogahaus Prasaad is situated at the edge of a nature reserve at the foot of the highest Hegau Vulcano, the Hohenhewen. Our facilities are decorated with love and simplicity and they are clean and quiet. On a clear day, not only can you enjoy the view onto the beautiful landscape of the Hegau but also see the majestic Alpes in the distance.
Our rooms and dormitories do not come with TV und mostly also not with a private bathroom but communal showers and toilets. There is WiFi access and the possibility to join yoga classes.
Our house is open to everybody who respects our non-smoking and non-drinking policy as well as to refrain from preparing and eating meet products on the premises.
 Prasaad means gift. For our family it is a real gift to be living in this beautiful place amidst the stunning nature of the Hegau between Lake Constance, Black Forest and the Alpes. Yet, as it so often goes with gifts, only sharing them with others is what truly makes their heart beat. In this spirit we have renovated and rejuvenated this former farmhouse to become a place for community. We developed the attic and transformed it into a spacious yoga shala and seminar room with adjacent kitchen and group-bedrooms that comfortably facilitate 14 people. The ground floor accommodates a fully equipped kitchen for group events and a homely dining room/lounge with direct garden access into our extensive garden and fruit orchard. It also hosts a guestroom for those who wish to spend time at Yogahouse Prasaad based on work exchange. The first floor hosts our family quarters and our office. To the former farmhouse also belongs a big orchard and garden where tents may be put up for camping.
Yogahouse Prasaad is a unique place for everybody who feels happy in the sobering simplicity of nature's beauty or who is seeking well-being and harmony of mind, body and spirit through the practice of yoga, conscious and healthy lifestyle and community living. We offer regular Kundalini Yoga Classes (you can join while staying with us), One-to-One Yoga Sessions, Yoga Retreats, Outdoor Activities combined with Yoga as well as Kundalini Yoga Teacher Trainings. We are also trained in Karam Kriya, sacred numerology, that studies the principles of creation to transform our karmic (Karma: patterns that we serve) way of life into a dharmic (Dharma: patterns that serve us) one. We offer Karam Kriya Consultations based on your date of birth and organize trainings for people who wish to study this sacred science.
 As already mentioned, Prasaad means gift. It also means kindness. May Yogahouse Prasaad be a place for people to experience kindness: their kindness towards themselves as well as others' kindness. And may those who have seen kindness carry it into their families, workplaces and communities to eventually see the world from a different angle where the mind's game of enemy is over. Such is our prayer. Sat Nam.