GOLDEN TEMPLE YOGASCHOOL
yoga-hegau.de
Before Work Yoga
Start your day differently!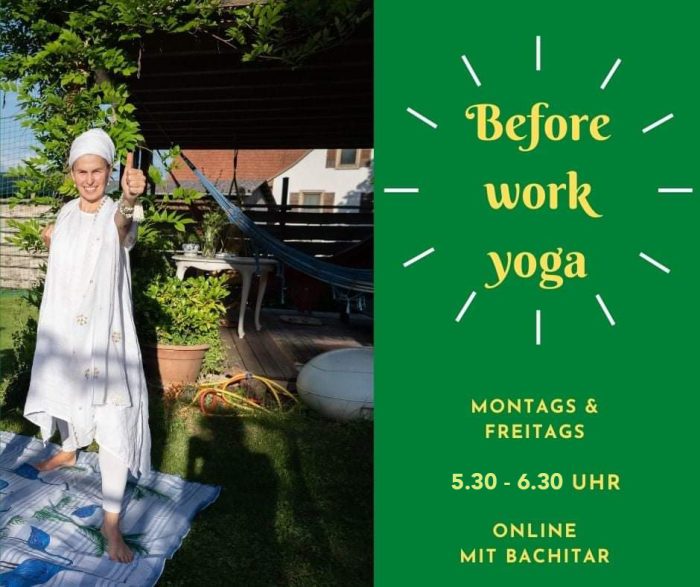 When
Mondays and Fridays 5.30 – 6:30 AM (online only, German and English speaking).
Price
We offer this course for EUR 126,00. 14 dates with Bachitar Kaur, from 03 February until 31 March. In German and / or English, depending on the participants. No classes on 20, 24 & 27 February (carnaval holiday).
Why should I join?
With this yoga course for working people (but not only), we offer short and crisp yoga exercise series and short meditations at the beginning of the week, which will prepare you perfectly for the day and, best of all, for the whole working week and the various demands that await you. At the end of the working week on Friday, there will be a series of exercises to bring you into the weekend exhilarated instead of exhausted.
Are you interested?
Registration
If you would like to register, please use the Online-Registration Form. You will then receive an invoice with the transfer details. You are also welcome to pay via PayPal (NOTE: add 4% transaction costs. account: info@goldentemple.eu). As soon as you have registered with your payment, you will receive the access link by email.