Karam Kriya Yoga Coaching Training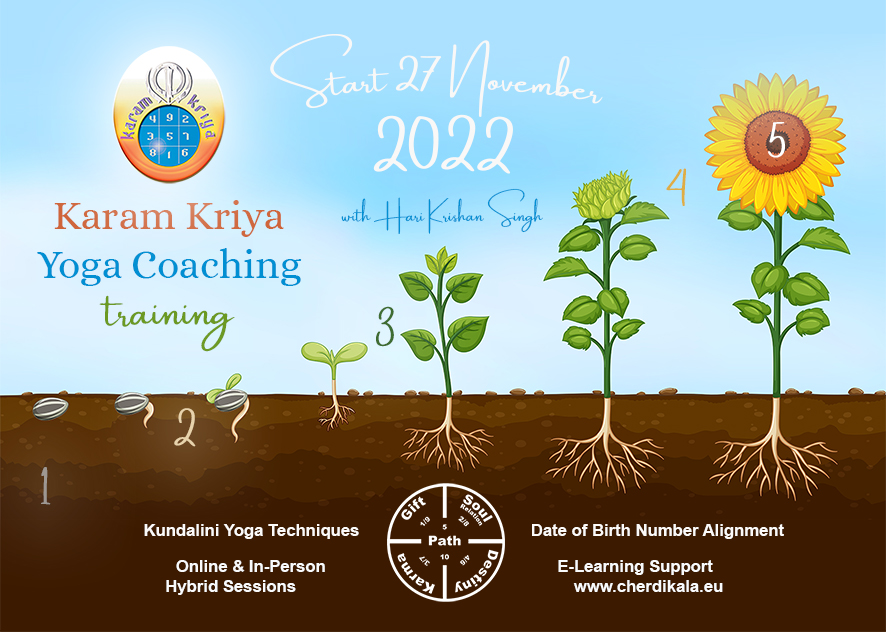 Short overview of a Karam Kriya Yoga Coaching Training:
To be trained in Karam Kriya Yoga Coaching is a program of 18 sessions. 2 sessions per Number (7,5,1,2,3,4,6,8,9).
The training will be supported by an E-Learning platform through which you will receive homework, find supporting material like videos, documents and a discussion group. You will also be working in Study Groups.
We use the book 'Let the Numbers Guide You', from Shiv Charan Singh, as a main reference.
You will undergo a 90 day coaching from one of the trainers during or before the training.
Homework / examination: offer a 90 day coaching and write a report (report has to include a certain amount of specific topics).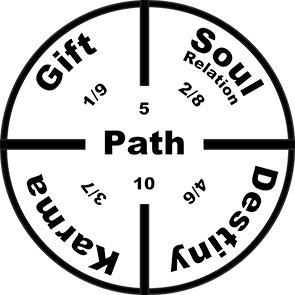 Price
All sessions: €1.200,00 (all online or 10 online sessions and 2 weekends in-person) Incl. a 90-day personal coaching!
Accommodation during the in-person weekends: €26,00 per night
Food during the in-person weekends: €40,00 per day
Our main reference:
€14,95 (click the image to order)
Dates
Schedule:
Online Morning sessions 9.30-13.00 (+ Sadhana 5.30-8.00)
Hybrid Weekends 9.30-18.00 (+ Sadhana 5.30-8.00)
7 – 27 Nov 2022
7 – 4 Dec 2022
5 – 11 Dec 2022
5 – 18 Dec 2022
1 – 8 Jan 2023
Weekend: 1,2,2,3 – 14/15 Jan 2023 at Yogahouse Prasaad, South-Germany or Online
3 – 29 Jan 2023
4 – 12 Feb 2023
4 – 19 Feb 2023
6 – 26 Mar 2023
6 – 2 Apr 2023
Weekend: 8,8,9,9 – 6/7 May 2023 at Yogahouse Prasaad, South-Germany or Online
Location
All sessions: Online on ZOOM
In-Person: Yogahouse Prasaad, Almenstrasse 11, 78234, Engen-Anselfingen, South-Germany