Yogaschool Golden Temple
yoga-hegau.de
We believe that physical wellbeing, mental and emotional stability is our natural state.
We all have to capacity to achieve this.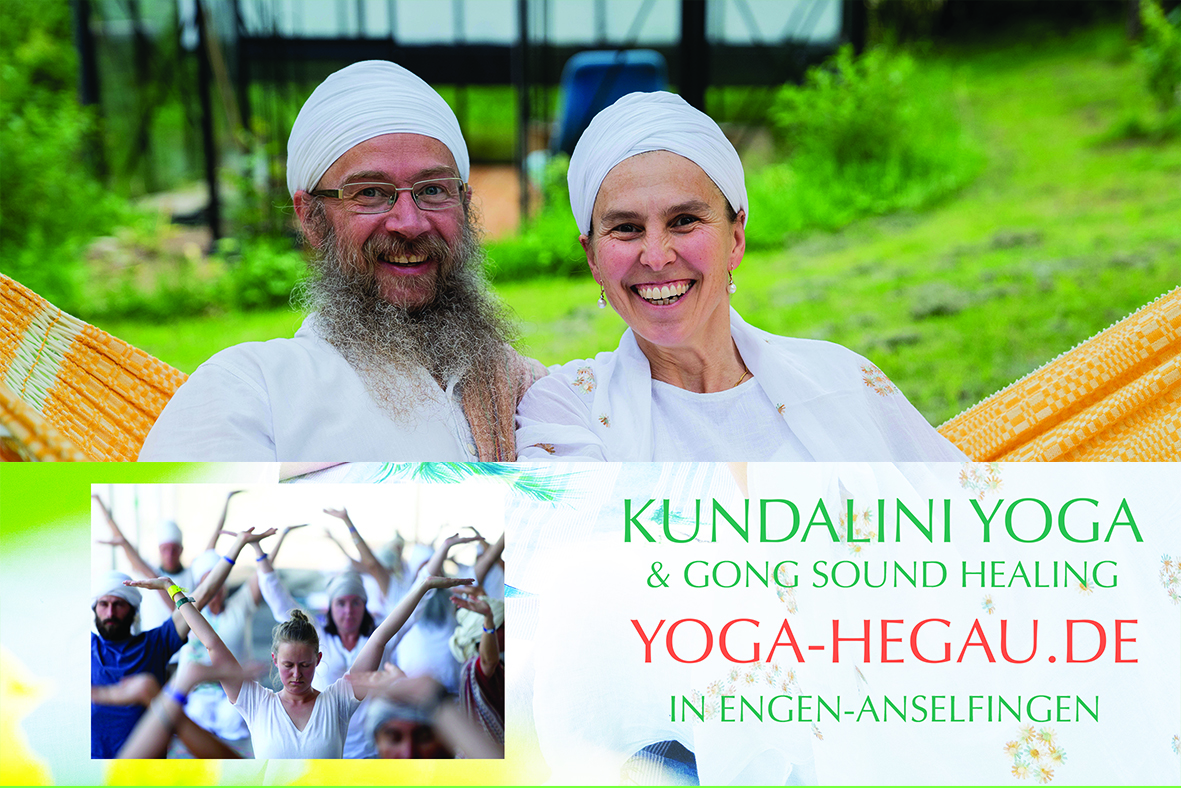 We are your yoga school in Hegau, Germany and offer yoga classes both in presence and online – interactively. That means you can come to our yoga studio or join us live online, wherever you are. We also offer English language classes (online & interactive).
New is our Yoga on Demand Video Channel. Here you can practice yoga around the clock whenever you want with our video channel.
Our offer for presence, live & interactive online, or video on demand:
Kundalini Yoga & Meditation Courses
Yoga for pregnant women
Before Work Yoga
Kundalini Yoga Rebirthing Classes
Aquarian Sadhana
Workshops
Meditation Days
Facebook Yoga Nuggests
Postnatal Yoga Doula (one-to-one support)
Yoga Mentoring 1:1
Healthy lifestyle; stress, burn-out or vitality; insomnia or relaxation, nervousness or concentration; back problems, headaches or letting go; fear or confidence, crisis or opportunity.
Karam Kriya
Numerological consultations based on your birth date
Karam Kriya Yoga Coaching
A program of at least 90 days to support personal or professional processes with Karam Kriya Numerology and Kundalini Yoga & Meditation.
Become a Teacher yourself!
Through our international training institute Cherdi Kala, we offer globally recognised professional trainings to become a Kundalini Yoga Teacher (Level 1, 2 and 3), a Pregnancy Yoga Teacher and a Postnatal Yoga Doula.