GOLDEN TEMPLE YOGASCHOOL
yoga-hegau.de
Yoga for pregnant women – entry possible at any time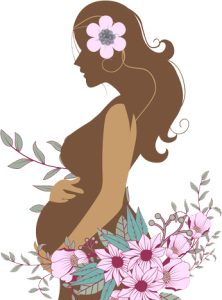 When: Tuesdays 18:00 – 19:15 Yoga for pregnant women. Presence and online & interactive, German-speaking, English-speaking if required.
Prices: Free trial class. Afterwards 10 weeks course for €100,00
Free trial lesson
The first lesson is free. All pregnant women who want to experience yoga during pregnancy are invited to join us.
Registration
If you would like to register for this course, please use the online registration form. You will receive an invoice with the bank transfer details. You are also welcome to pay via PayPal (NOTE: add 4% transaction costs. account: info@goldentemple.eu). As soon as you have registered with your payment, you will receive the access link by email.
Pregnancy Yoga
One of the most transformative experiences in a woman's life is the time of pregnancy and birth: giving life to a new human being. This is something very sacred and divine.
Yoga can support you and your baby during pregnancy in many ways:
– Physical and relaxation exercises, help with possible discomfort and promote both your well-being and that of your baby.
– Breath guidance and meditation help to let go of unconscious processes and strengthen your confidence.
– Yoga offers a regular constant in the time of deep experience and great change. It offers you space to focus only on yourself and your baby and to share with other expectant mothers.
– A baby is born – a mother is born: birth preparation, breathing exercises and body positions for the different phases of labour.
– Changing thematic focuses offer information on conscious pregnancy, birth and for the time after.
"Everything a woman experiences during her pregnancy, her baby experiences ten times more intensively" Yogi Bhajan
You can start with pregnancy yoga at any time during your pregnancy. Even right at the beginning. We recommend the earlier the better.
This is what our yoga classes for pregnant women offer you
After a welcome round, where there is space to share issues that each individual is currently experiencing, we begin with tuning in and gentle warm-up exercises, often including breathing exercises. This is followed by a series of yoga exercises specifically designed for pregnant women. This is followed by a long deep relaxation and before tuning out there is a meditation. Throughout the yoga class, the focus is always brought back to the mother and the baby, and moments are created where you consciously and aligned send prana (life energy) to your growing baby. In addition, each class has a thematic focus on which the teacher gives impulses from a yogic perspective and also draws on ancient traditional women's knowledge and, where possible, shows specific exercises and shares practical suggestions.
No previous yoga experience is required to participate in our pregnancy yoga classes.
Yoga is good for you. Yoga is good for your baby.